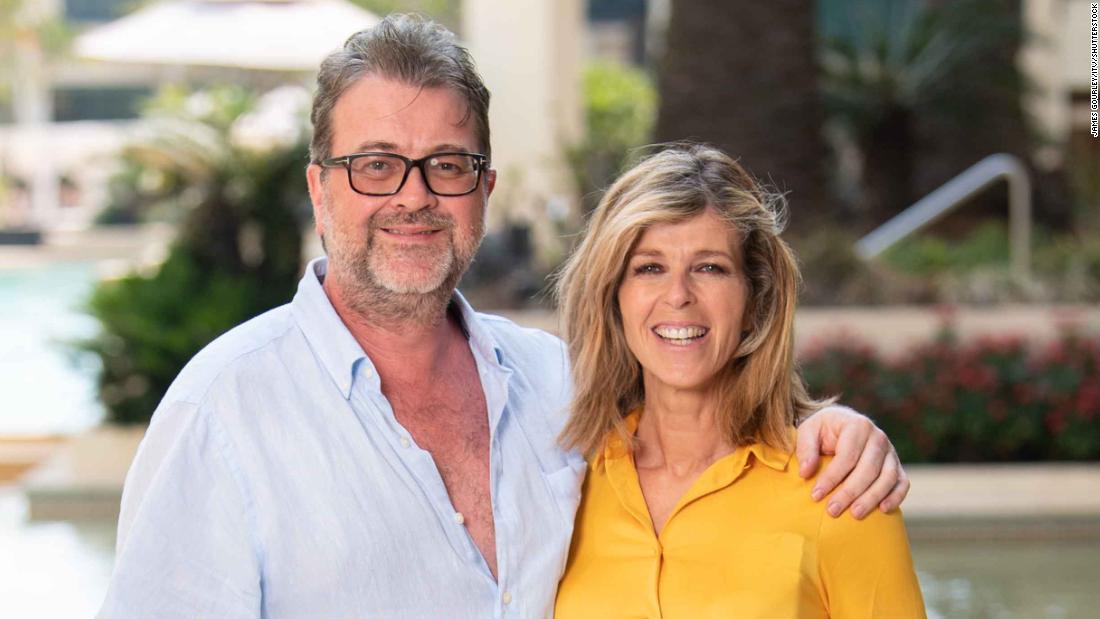 Kate Garraway, a number on ITV's nationwide breakfast present "Good Morning Britain," stated she "fears the reality" of giving up her job to care full-time for her husband, Derek Draper.
The 53-year-old former lobbyist and political writer contracted Covid-19 a 12 months in the past and has since suffered organ failure.
In a documentary that aired on ITV on Tuesday, Garraway, additionally 53, detailed the severity of his situation and spoke to others who've skilled critical instances of "long Covid."
"Derek's is an extreme case. Unless you are up close to it, you don't know what it's like," she stated within the movie, "Finding Derek." "Is he going to be able to come back, or will he be alive, but no longer the person he was?"
The broadcast shone a light-weight on essentially the most extreme instances of Covid-19, and the next problems it will possibly trigger even in youthful folks.
"Derek is an extreme case. What he had is what is called a prolonged disorder of consciousness, which means that there is some reaction," Garraway instructed the BBC on Tuesday, shortly earlier than the documentary aired.
"You are on this precipice trying to hold on to him and there are moments when he bubbles up and you have some contact, predominantly at the moment on FaceTime because of the Covid restrictions," she stated.
Quite a lot of British TV personalities shared messages of help after this system aired.
Garraway was seen getting ready her house for Draper's potential return from hospital, and shared footage of her husband unconscious within the hospital.
"Derek is the sickest person the team of doctors in the lung hospital have treated that's lived," Garraway stated.
The pair married in 2005 and have two kids, who each appeared within the documentary.
In one scene, Garraway tells her 11-year-old son: "You know that we are hoping that dad will get better and better, but when he comes home he will probably need to be in a wheelchair."
Garraway has co-hosted "Good Morning Britain" because it debuted in 2014, and has additionally appeared on British competitors exhibits "Strictly Come Dancing" and "I'm A Celebrity: Get Me Out of Here."