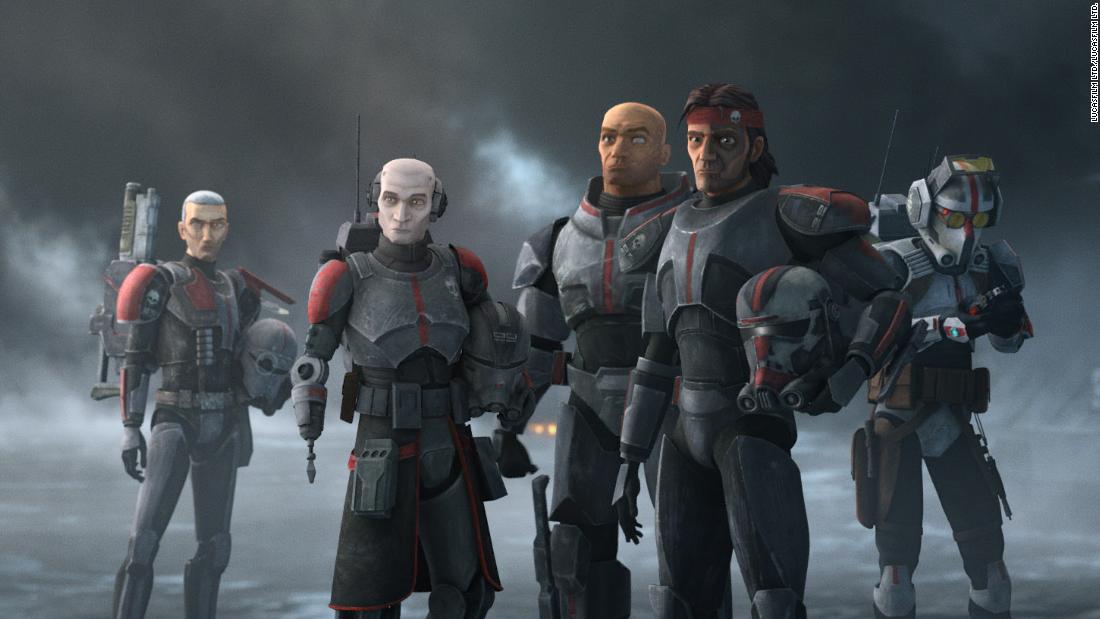 The Bad Batch even have a little bit of historical past, having been launched through
"The Clone Wars."
Also referred to as Clone Force 99, the group consists of clones with genetic mutations deviating from the template that gifted them with particular talents, approximating (at the threat of blending Disney-owned franchises) a type of Fantastic Five or X-Clones.
As the collection begins, the Clone Wars are coming to an finish, certainly one of the most fertile narrative home windows in the "Star Wars" timeline. Yet as Emperor Palpatine invokes Order 66 — prompting the clone military to activate the Jedi — members of the Bad Batch do not reply in the identical method, doubtlessly setting them on a path at odds with this new galactic order.
Wisely, the extra-long 72-minute premiere incorporates a couple of acquainted faces, together with a youthful model of Imperial officer Tarkin (not but elevated to Grand Moff standing), one other potential advantage of this second in the trilogies.
Yet that episode and the second on this collection — developed below Dave Filoni, the keeper of "Star Wars" animation in addition to an government producer of "The Mandalorian" — are understandably dedicated to establishing the core characters, which embrace the group's chief Hunter and the bruising, super-strong Wrecker, mainly the Mr. Fantastic and the Thing of this outfit. In a intelligent twist, all the foremost characters, being clones, are voiced by one actor, the remarkably versatile Dee Bradley Baker.
A toddler (to not be confused with The Child) additionally will get concerned in the story, garnishing the martial side — and there is not any scarcity of action — with a dollop of coronary heart.
Lucasfilm's animated collection
mightily informed
the world of "The Mandalorian," however now threat being considerably eclipsed by the deal with and novelty of live-action fare. In that context, "The Bad Batch" appears like a modest addition to "Star Wars" canon, comparatively slim in its attraction, which is ok, as far as it goes.
Premiering on
May the 4th
— the unofficial
"Star Wars" holiday
— virtually talking the collection helps fill in a niche for Disney+, serving as the original-programming bridge between Marvel entries ("Loki" lands in June) whereas retaining the flames flickering till the subsequent live-action effort,
"The Book of Boba Fett,"
can blast off later this yr.
Besides, "The Bad Batch" displays a tried-and-true growth technique in tv: When programmers head into battle, they search to enhance the odds by making minor modifications to one thing that works, then ship in the clones.
"Star Wars: The Bad Batch" premieres May four on Disney+, with new episodes each Friday starting May 7.