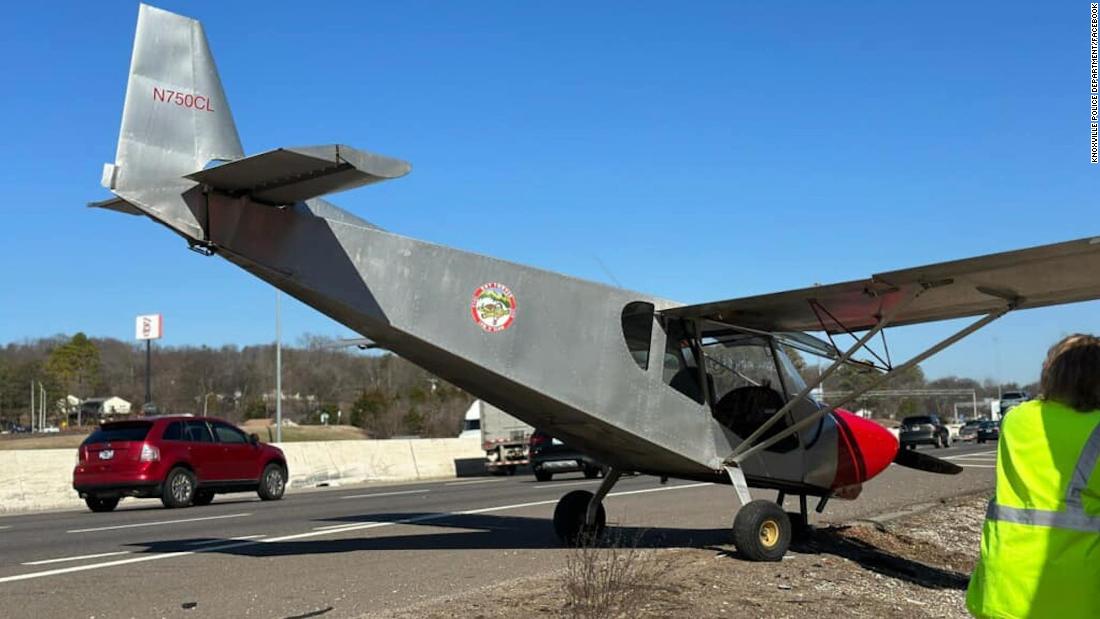 (CNN) —
A small plane made an emergency landing on Interstate 40 in Knoxville, Tennessee, on Saturday, managing not to strike any vehicles in the process, according to the Knoxville Police Department.
The pilot was not harmed and there were no significant injuries, said Mark Nagi, community relations officer for the Tennessee Department of Transportation. There were no other passengers onboard.
Authorities credited both the pilot and good fortune for preventing what could have been a tragic accident.
"He was trying to make it onto the ramp where there was less traffic obviously, but luckily nobody was involved with him and he was able to land safely enough to get him out and keep everybody else safe," said Knoxville Police Sgt. Thomas Clinton.
Traffic in the area was impacted for several hours and drivers were asked to seek alternate routes if possible.
The plane was eventually loaded onto a wrecker and removed from the interstate, police said. All eastbound lanes of I-40 have been reopened.
The pilot, Frank Grubbs, told CNN affiliate WVLT the engine failed mid-flight and other options for landing were unavailable.
"I'm just sorry I backed traffic up so far. I inconvenienced a lot of people, so I hate that," Grubbs told WVLT.