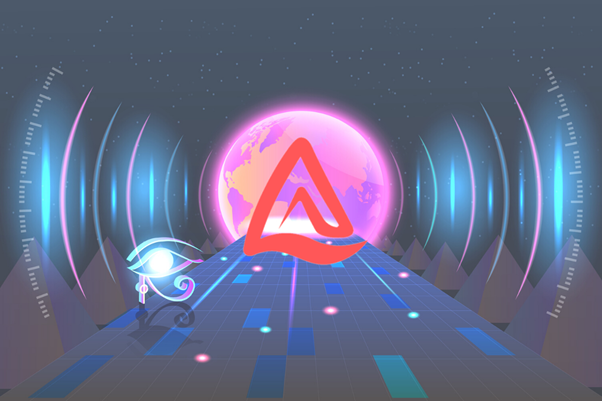 Singapore-based Play-to-Earn Metaverse company Affyn is all set to release the trailer video of its NEXUS Metaverse this month.
Recently, the company raised $20 million in multiple funding rounds, which comes after its public listing not long ago. Late last month, Affyn also conducted a successful presale round of $10.4 million. The company's Private and Strategic rounds were oversubscribed as well.
This fresh capital will be used to expand its team, for which Affyn is hiring across engineering and game development departments to advance the project development.
Affyn is developing a Metaverse called "NEXUS," which is built on a digital layer mapped to the real world — a perfect combination of the virtual and real world.
In "NEXUS," users get to participate in activities based on their geolocation. Here, players can capture and train "Buddies," which is a collection of NFT characters in the game. These NFTs are used to participate in quests, raids, and player-versus-player battles.
Given that these "Buddies" are NFTs on the blockchain, any Buddy that you own is yours to keep. Besides owning Buddies, users can train and play with them interactively. In the future, the Affyn team is planning to make Buddies transferrable to other games as well and they may retain their attributes.
Affyn, a blockchain-powered Metaverse project with a Free-to-Play, Play-to-Earn mobile game has been working on developing a closed-loop ecosystem, with sustainability at the forefront of its game economy for over a year now.
The company utilizes geolocation technology, augmented reality ("AR"), and blockchain technology to create an ecosystem that is fun and practical, both virtually and in real life.
For Affyn, a broader long-term view is essential for Play-to-Earn games, which is providing players an opportunity to earn rewards and collectibles by simply playing the game.
P2E games have exploded into the market the same as NFTs, which are the center of these games. According to the DappRadar statistics, NFT trading volumes have grown from $100 million in 2020 to $23 billion in 2021, and gaming NFTs account for the majority of its share.
But Affyn is focusing on the long-term and by creating a system with multiple revenue streams, it is positioning itself as one of the pioneers of building a mobile Play-to-Earn model that is sustainable.