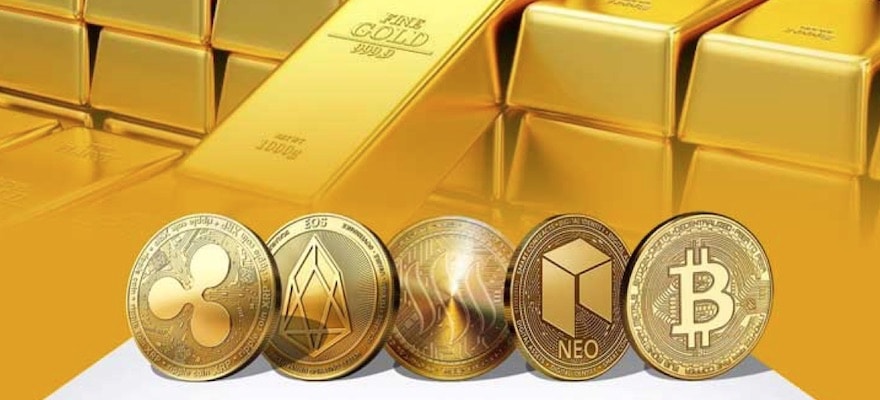 The crypto market has been on a recovery trend lately. Even with the market crash, it had already marked a year of massive returns for investors in the space. As is expected with a space with high volatility, crypto assets had begun to crumble in value. But despite the profitable year for cryptocurrencies, a subset of crypto tokens had made their mark as the assets with the highest returns, and they don't look to be stopping anytime soon.
Gold-Backed Tokens Surge
These gold-backed assets have helped to increase the liquidity of gold by enabling the ownership of small fractions of gold. Physical gold is somewhat limited in its supply and tokens like this have provided an avenue for investors to get in on the millennium-old asset. These tokens follow the price of a commodity, gold in this case, in the same way, that stable coins follow the price of the fiat currency they are pegged to.
Related Reading | Crypto Market To Drop 80% Like Early Internet Company Stocks?, Why This Analyst Thinks So
Unlike gold ETFs, gold-backed crypto tokens allow investors to own a part of a physical gold bar, whereas investors are mainly betting on the price of gold with ETFs. Furthermore, investors are able to redeem their gold-backed tokens for physical gold whenever they want.
These characteristics have drawn more and more investors to these commodity-backed crypto tokens and as a result, the price of these digital assets has grown tremendously. So much so that these assets have been able to outperform the crypto market at large.
Gold-backed tokens outperform crypto market | Source: Arcane Research
Two of these gold-backed commodities have recorded the highest growth; Tether Gold (XAUT) and PAX Gold (PAXG). These two crypto assets have grown to a market cap of $409 million and $358 million respectively, marking a significant growth year for each asset.
Beating The Crypto Market
Even with the crypto market marking several bull runs in 2021, gold-backed tokens have managed to outperform the market. In 2021, the overall crypto market had grown a total of 150%. In contrast, the gold-backed token market surged as high as 360% in the same time period, returning more than twice that of the broader crypto market, with PAX Gold and Tether Gold leading the charge.
Crypto total market cap at $1.95 trillion | Source: Crypto Total Market Cap on TradingView.com
Other commodities-backed crypto tokens have also begun to gain prominence in the market. Others have emerged that have been tied to silver, palladium, and even oil, but all of these have been met with obstacles that they have found hard to scale, stunting their growth.
Related Reading | Why Is Talent Leaving Silicon Valley For Crypto Companies? Recruiters Explain
Nevertheless, the gold-backed tokens have shown that commodities-backed tokens do have a future in the market. With growth expected to continue across the crypto market, these tokens may be on their way to being one of the most profitable subsets of crypto investments in the space.
Featured image from Finance Magnates, charts from Arcane Research and TradingView.com