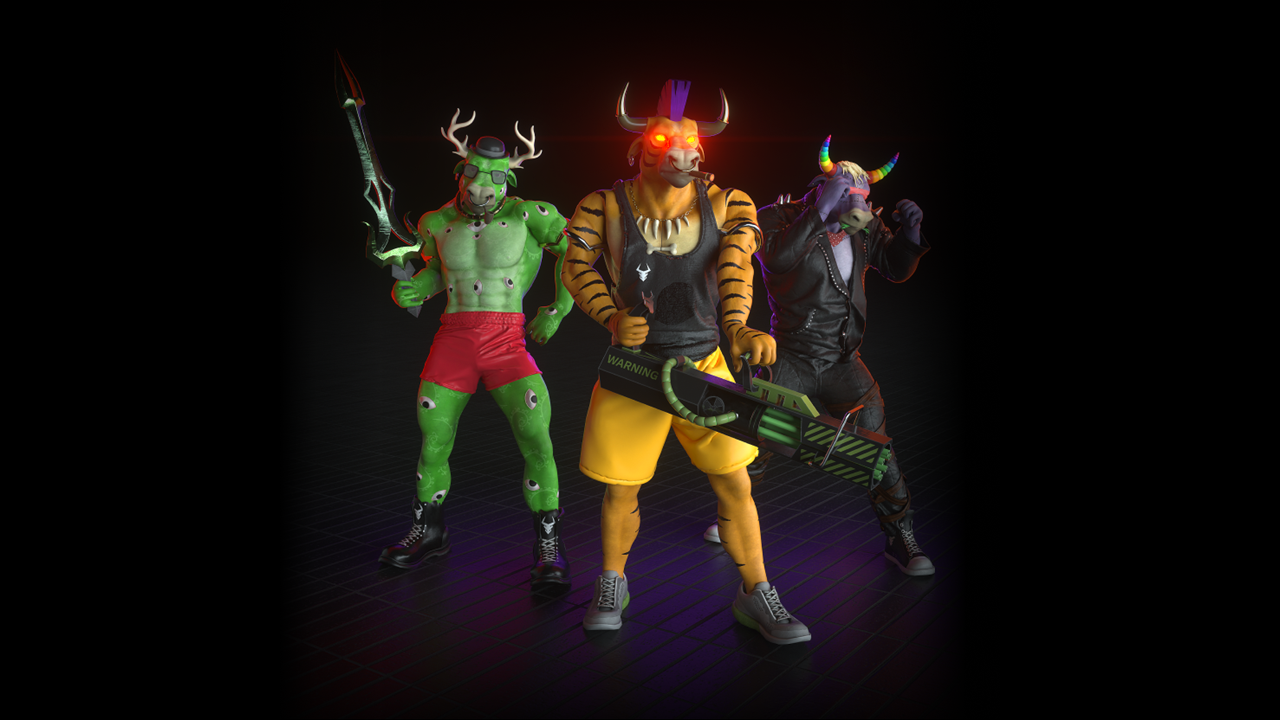 Bullieverse is ushering gaming enthusiasts and creators into unexplored terrains of monetizing creativity and novel skills in a community-oriented metaverse. The project seeks to lead a new wave of the digital economy through its open metaverse where individuals and digital creators can interact with each other, make decisions on the future of the virtual ecosphere, earn amazing rewards, and enjoy a top-notch gaming experience in an immersive environment.
Driven by the mission to promote new levels of Decentralized Autonomous Organizations (DAOs), Bullieverse is dedicated to expanding its gaming world into a community-owned metaverse as more players and game designers join the NFT bandwagon.
Built on a strong and loyal community base driven by high-quality experiences, the project is facilitating a player-controlled gaming landscape to encourage community development. Bullieverse adopts a system that fairly compensates its community of game fanatics and creators that appreciates its unique collection of exciting NFT designs, immersive gameplay, and simple, yet excellent game creation mechanisms.
"At heart, Bullieverse is a gaming ecosystem. But we believe in compensating our community for their time and loyalty. Our users can not only own NFTs but can also use the NFTs to play our games. Our asset owners can rent and lease their assets to others in the community. The Metaverse can also host events and experiences that our community can enjoy and cherish. In due course, we will also be able to interoperate with other Metaverse economies', the team expressed."The launchpad for the entire vision would be through building a loyal and crypto native community that loves our dope NFT designs, immersive gameplay, and simple game creation mechanisms," The team said in a statement.
The blockchain-based gaming project is powered by an easy-to-build 'low code' platform for community members creating and publishing games. The result is a high-quality gaming platform, where users come not just to play and earn, but more importantly, enjoy an out-of-the-world experience combined with a transparent and fair monetization mechanism that underpins the Bullieverse play-and-earn economy.
Merging Gaming and Metaverse to Redefine Digital Experiences
Bullieverse incorporates play-and-earn, create-to-earn and asset ownership, DAO governance and a decentralized marketplace on its gaming-verse to reshape online gaming for users. Compared to other metaverse NFT projects, Bullieverse believes that there is a supply-demand-driven network effect that is possible as these different economic models converge into one marketplace. It would be a marketplace that would be a self-reinforcing, virtuous cycle, none like any the sector has witnessed.
Speaking about how Bullieverse will create utility around non-fungible tokens in a fun-filled way, Srini Anala, CEO and Co-Founder said:  "Bullieverse was founded with a vision to create utility around NFTs but in a fun and adventurous way. The mission to create NFT utility merged with gaming and a metaverse play saw the emergence of the Bulls. We believe we are different, and we have already started demonstrating that through our execution — the quality of design, gaming experience, platform design etc."
The project will also launch Bull NFTs and Bear NFTs to embed NFT properties and reward NFT holders with exclusive perks. Bullieverse will also release an indicative roadmap to lay out its NFT utilities and early access timelines of these NFT launches.
With a team of adept developers and blockchain experts, well-thought-through strategy, and exciting gameplay, Bullieverse stands out from a sea of competitors. The project has also attracted a number of heavyweights in the blockchain space including Okex Ventures, Fundamental Labs, 6thMan Ventures, Spark Digital Capital, Good Games Guild, LD Capital, Mask.Io, Formless Capital.
Over the next couple of years, guided by an interesting roadmap, Bullieverse is primed to evolve into an ever-expanding world of arcade games where individuals are only limited by their imaginations.