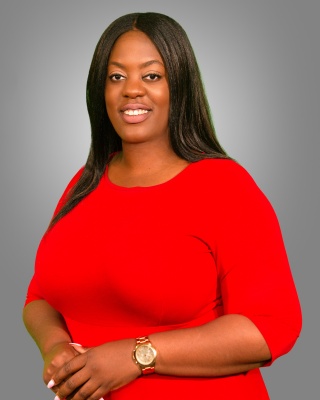 (BPRW) Women's History Month Sistas Who Succeed Profile – Daniela Jean
(Black PR Wire) Miami, FL — In recognition of Women's History Month, Women Grow Strong and Black PR Wire have collaborated to produce a series of media highlights of "Sistas Who Succeed!"  Today, we are featuring The Honorable Daniela Jean, City Commissioner for the City of North Miami Beach, Florida.
Commissioner Daniela Jean was born in Paris, France and raised in North Miami Beach, Florida. A product of the North Miami Beach community, she attended grade schools in the district and thrived in every aspect of the word.
In 2006 she earned her Associates of Arts degree from Miami-Dade College. In 2008, she obtained her Bachelors of Science degree in Diagnostic Medical Sonography/Biology from Barry University.  And in 2017 Commissioner Jean received her Master of Science degree in Global Strategic Communications, Florida International University.
Commissioner Jean's focus is on enhancing the quality of life for all residents of North Miami Beach. With experience in Risk Management and Procurement, she has eight years of working in local government. Since her elected position as a Commissioner for one of Miami-Dade County's largest and most diverse cities, Commissioner Jean has pioneered and championed numerous programs for women and minority small business owners. She continues to create new and innovative programs as she works tirelessly to provide invaluable services to businesses and the residents through the communities.
Commissioner Jean is an author and social strategist with over 15 years of community work. She is also a college professor, and is the President and CEO of Arts at Work, Inc., a non-profit organization which seeks to promote the literary, visual and performing arts for youth and the community at large. Commissioner Jean's zeal for serving her community is palpable.  Her motto to live by is "it's easy said than done, but definitely doable."
Publisher's Note:  Bernadette Morris, the CEO of Black PR Wire and Women Grow Strong, conducted an interview with Commissioner Jean.  To see and share the two-minute interview, use this YouTube link, as provided –  https://youtu.be/c7J68EXM4vs
The content and opinions expressed within this press release are those of the author(s) and/or represented companies, and are not necessarily shared by Black PR Wire. The author(s) and/or represented companies are solely responsible for the facts and the accuracy of the content of this Press release. Black PR Wire reserves the right to reject a press release if, in the view of Black PR Wire, the content of the release is unsuitable for distribution.