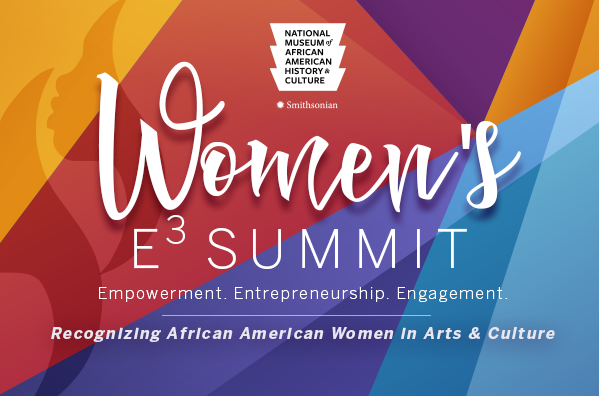 (BPRW) WOMEN'S E3 SUMMIT
Online experience set for March 24
(Black PR Wire) Washington, D.C. – This year's Women's E3 Summit explores the role of women in arts and culture — including television and film, visual art, music, spoken and written word, and dance.
Join us as we pair some of today's most compelling African American women in these fields in MY SISTER'S KEEPER CONVERSATIONS.
WOMEN'S E3 SUMMIT
Thursday, March 24, 2022
7 p.m. Eastern / 4 p.m. Pacific
Virtual Event
Hosted once again by the amazing Lesli Foster (Weeknight Anchor, WUSA9) and featuring messages from award-winning actress Phylicia Rashad and the Museum's Andrew W. Mellon Director Kevin Young, MY SISTER'S KEEPER CONVERSATIONS will include: poets, dancers, isual rtists, broadcasters, and musicians. 
Click here to register:  https://nmaahc.si.edu/womens-e3-virtual-summit
The National Museum of African American History and Culture will elevate the platforms women embrace, celebrate their influence as entrepreneurs, discuss how they are engaged in their communities, and reveal how they empower and support other women, their families, and the world.
The content and opinions expressed within this press release are those of the author(s) and/or represented companies, and are not necessarily shared by Black PR Wire. The author(s) and/or represented companies are solely responsible for the facts and the accuracy of the content of this Press release. Black PR Wire reserves the right to reject a press release if, in the view of Black PR Wire, the content of the release is unsuitable for distribution.