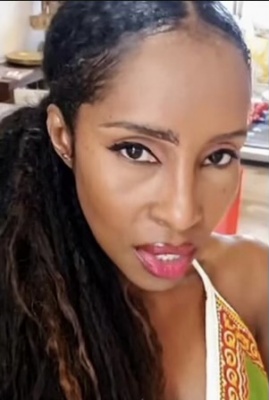 (BPRW) WMBI Conference presents the "Unleashing HER Power Worldwide Fashion Show"
Designer Tanya Marie will showcase a new collection during the WMBI Conference
(Black PR Wire) Miami – Get ready for a Power Lunch Celebration that is filled with fanfare, free-style fashion, food, and fun! Renown Fashion Goddess and Designer, Tanya Marie, and her ensemble will present her newest and latest spring fashion designs and collection during the luncheon ceremony at the Women Means Business International (WMBI) Conference, set for Friday, March 25, 2022.
"I am excited to present my designs to all of the fabulous businesswomen attending the WMBI Conference," said Tanya Marie, CEO of Tanya Marie Design. "We will have fun, and people will love the designs that I have created to unite and celebrate women of all shapes, ethnicities, and sizes."
Positioned to empower and inspire, the fashion show will feature powerful designs that pay tribute to this year's WMBI theme of "Unleashing HER Power Worldwide." 
The fashion show is sponsored by M. Gill & Associates and M. Gill Her Foundation, in partnership with Women Grow Strong. The WMBI Conference, will also feature dynamic speakers and programming. The 12th Annual Women Mean Business International Conference is an event hosted and organized by M. Gill & Associates, Inc. and the M. Gill Her Foundation, in collaboration with the Florida MBDA Export Center, and the Miami MBDA Business Center, of the U.S. Department of Commerce, and operated by M. Gill & Associates.
About M. Gill & Associates, Inc. & the M. Gill Her Foundation
M. Gill & Associates, Inc. was founded by Jamaican entrepreneur, Marie R. Gill, 32 years ago. Based in Miami, the company operates the Florida MBDA Export Center – the Miami MBDA Business Center and is an MBDA Coronavirus Response & Relief Grantee that is helping in the COVID-19 Recovery process for small and minority firms throughout Florida. The City of Miami is cost-share strategic partner, providing space to house the MBDA programs, and funding is provided by the Minority Business Development Agency (MBDA) of the U.S. Department of Commerce. All MBDA-funded programs provide technical assistance, managerial coaching, training, and export development services, free of cost to assist minority businesses to build scale and capacity, increase revenues and investments, create and retain jobs, and expand into new and global markets.
The M. Gill Her Foundation is a nonprofit organization that was launched by Marie Gill to raise funds that would be used to provide financial support, training and mentoring to struggling businesswomen and minority students of color. It's primary initiative, the Women Mean Business (WMBI) Conference, is designed to focus on women worldwide, to create opportunities for empowerment and growth, and to showcase trailblazing women's achievements in uplifting women worldwide, and the contributions they make to their respective economies.
For more information on M. Gill & Associates, its MBDA Programs, and the M. Gill Her Foundation  please contact 305-576-7888; email marie@mgillonline.com or visit www.mgillonline.com or www.mbdaexport.com or www.wmbi.biz
About Tanya Marie
Tanya Marie Mclendon is a Jamaican-born Miami native. She has always had a passion for unique Avant Garde designs. As a child, she watched her mother buy beautiful dresses, cut a slit up the side, and say "I'm ready to go." While studying business at the University of Miami, this former Miami Heat dancer & Miami Dolphins cheerleader worked in high-end boutiques, starting out as a stylist and eventually a buyer. Within these boutiques, Tanya Marie began perfecting her own craft. There began her passionate love affair with design; instinctively and effortlessly, Tanya Marie hand sew intricate details to create her own magical items from scratch, gaining the admiration and cult following from socialites and celebrities alike. Tanya Marie found her divine purpose, never forgetting that clothes are to fit the woman, not the other way around. For more information on Tanya Marie visit https://tanyamariedesign.com/.
About Woman Grow Strong, Inc.
Women Grow Strong, Inc., also known as WINGS (an acronym for Women in Need Growing Strong), is not-for-profit women and young adult support group that provides training, counseling, development, and discipleship. WINGS helps to sow seeds of mercy, grace, provision, and love into the hearts and souls of women seeking empowerment, self-esteem, and confidence. Women Grow Strong, Inc. 501(c) (3). Its corporate headquarters is located in Miami.
#    #    #
The content and opinions expressed within this press release are those of the author(s) and/or represented companies, and are not necessarily shared by Black PR Wire. The author(s) and/or represented companies are solely responsible for the facts and the accuracy of the content of this Press release. Black PR Wire reserves the right to reject a press release if, in the view of Black PR Wire, the content of the release is unsuitable for distribution.