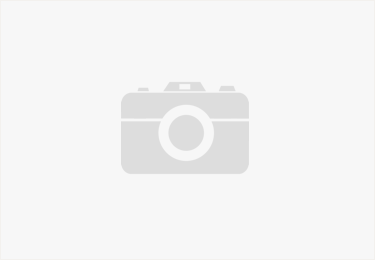 (BPRW) VINCENT COUNTRY HOSTS "SAFE ZONE ACTIVITY DAY" AND VIRTUAL FUNDRAISER FOR STUDENTS AT MUIR ACADEMY DURING SUPER BOWL LVI WEEK
Longtime Sponsor Cigna Provides Free Health Screenings to Faculty, Staff, and Community Zebra Technologies Sponsors Leave-Behind Mural designed by muralist Moses Ball
(Black PR Wire) Long Beach, California – Vincent Country, the faith-driven positive social impact family organization founded by NFL executive and NFL Legend Troy Vincent and wife, chef, and philanthropist Tommi A. Vincent, brought their annual "Safe Zone Activity Day" initiative to Muir Academy in Long Beach, CA during Super Bowl LVI Week. The theme for the February 8 event, sponsored by global health service company Cigna is "Learning into Destiny."
Held each year during Super Bowl Week, the "Safe Zone Activity Day" provides a haven for elementary school students in underserved areas in proximity to the annual NFL Super Bowl activities. Students and teachers enjoyed a day of fun, food, and sports activities led by the Vincent Family and several NFL Legends including Eddie Mason, Takeo Spikes, Donnie Edwards, Bobby Taylor, Aeneas Williams, Usama Young, Tony Richardson, and many volunteers to bring much-needed school supplies for students.
"Now in our fifth year, Safe Zone Activity Day is a cornerstone of the ongoing work that we do to uplift children in grades K-5," said Troy and Tommi Vincent, founders of Vincent Country. "Our mission is to give the kids an experience they can remember so they can be the best that they can be and show them their potential." 
"Cigna is proud to team up once again with the Vincent family and the NFL, to focus this year on the health and well-being of Muir Academy students, teachers and families," said Gene Rapisardi, Cigna market president for Southern California. "This program gets students outside, exercising and having fun with some of the biggest names in football. The result is a touchdown for the health and well-being of the Long Beach community."
"We were honored to volunteer at the Vincent Country Safe Zone Activity Day at Muir Academy as it truly enriched the lives of all those involved," said Bill Burns, Chief Product and Solutions Officer for Zebra Technologies. "Our commitment to giving back to local communities through time, talent and resources is an important part of the Zebra culture, and we commend the Vincent family for being steadfast examples of how we can all make a positive impact on the lives of others, including children and educators through the Safe Zone Activity Day and beyond."
Vincent Country is also hosting a virtual fundraising campaign which ends the night before Super Bowl LVI to pay for the supplies.  This fundraising effort is led by NFL Legends Troy Vincent, Takeo Spikes, and Long Beach native Willie McGinist; NFL Network Total Access Co-Host MJ Acosta-Ruiz; Los Angeles Rams tackle Andrew Whitworth and Walter Payton Man of the Year nominee; Los Angeles Chargers running back Joshua Kelley; and Long Beach's very own, legendary rap artist, Snoop Dogg. [Link to campaign: MEET THE CAPTAINS 01_27 FINAL RENDER.mp4]
To signify this special day, Zebra Technologies, sponsored a beautiful mural created by Moses Ball, a local muralist with national recognition, who designs murals to portray the positive aspects of communities of color.  At the conclusion of the day, teachers and faculty were invited to a luncheon and Teacher's Empowerment Coaching session led by Deborah Smith Pegues [https://confrontingissues.com/about-deborah/]
Cigna also brought their mobile Health Improvement Tour to the school to provide free health screenings and coaching to parents, faculty, staff and the surrounding community. The biometric screenings, designed to catch preventable conditions like heart disease and diabetes early before they become more serious, enable participants to take control of their health.
As an extension of Safe Zone Activity Day, on Thursday, February 10th, Chef Tommi V. and family will host Stay A While: Breaking Bread With The Vincents, her signature event to recognize the leadership at John Muir Academy, sponsors, and special guests. This year, she will collaborate with Chef Shanita Castle, executive chef at Castle's Catering, to showcase their culinary talents through legacy-inspired cooking.
About VINCENT COUNTRY: Vincent Country is a faith-driven family lifestyle brand committed to positive social impact. Developed by Troy and Tommi Vincent, the family is leading and enriching the culture and communities through intentional service and legacy-inspired cooking.
The content and opinions expressed within this press release are those of the author(s) and/or represented companies, and are not necessarily shared by Black PR Wire. The author(s) and/or represented companies are solely responsible for the facts and the accuracy of the content of this Press release. Black PR Wire reserves the right to reject a press release if, in the view of Black PR Wire, the content of the release is unsuitable for distribution.