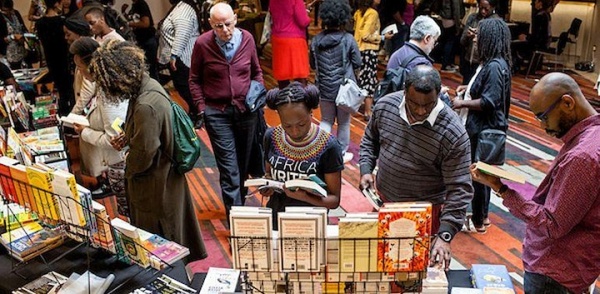 (BPRW) The African American Book Festival set for April 16 in Richmond, VA
Celebrating African Americans contributions to literature, books, literacy, and the literary culture.
"The African American Book Festival" was built to give the cemented and newly emerging authors of our culture a platform to spread the messages that are embedded in the pages of their iconography. With one goal in mind, we want to educate, entertain, and impact the Richmond community through African American literature, by shining light on the stories told in their books.
This event is a great opportunity for community members to meet and engage with their favorite black authors. There will be several featured authors.
Come out to support your black authors, meet them face to face, get pictures, buy books at discounted prices, network with other professionals, and bring back reading books into normalcy and support authors in spreading their messages.
What can you expect
This event will feature author and publisher exhibits, author discussions and book signings, entertainment, networking and door prizes. The event will attract a wide array of authors, publishers, book clubs, libraries and individual readers. Books available will be suitable to all ages; from children, teenagers, young adults to adults. Authors will present fiction, poetry, nonfiction, memoirs, self-help, and spiritual offerings.
This event is free and open to the public. Come enjoy this free community Festival that celebrates the beauty, power, passion, and excitement of the written work.
Reserve your space – REGISTER NOW!!
Spaces begin at $65.00
Get your books in front of tons of customers at one of Richmond's largest and most premier Library in Downtown Richmond.
After registration, a Vendor's Packet will be sent, along with request for Author photo and book title images for promotion.
The content and opinions expressed within this press release are those of the author(s) and/or represented companies, and are not necessarily shared by Black PR Wire. The author(s) and/or represented companies are solely responsible for the facts and the accuracy of the content of this Press release. Black PR Wire reserves the right to reject a press release if, in the view of Black PR Wire, the content of the release is unsuitable for distribution.