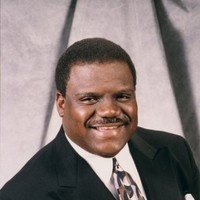 (BPRW) NEW NETWORK OF LOCAL STATIONS FORMED TO BROADCAST MAJOR HBCU SPORTS.
PRC Communications will bring popular HBCU basketball into more homes
(Black PR Wire) Houston – These days, the HBCU sports scene is getting a lot of attention from the sports-loving public, thanks largely to the spotlight being shone on these storied programs through Black sports legends coming back home to serve as coaches.  Now, PRC Communications, through its BCSBN (Black College Sports Broadcasting Network) division, is bringing HBCU sports into the homes of more fans through a newly created network of local television stations in the nation's largest television markets.  The new network has broadcast HBCU football, and now, starting Saturday, January 7, 2023, will broadcast HBCU basketball. 
"PRC Communications is proud to partner with the CIAA, the nation's oldest black college athletics conference, to broadcast an impressive schedule of basketball games, showcasing the pageantry, tradition, and excitement of the games," said Pierre Cromartie, president and chief executive officer of PRC Communications, and a 30-year veteran of television. 
PRC Communications, through BCSBN, will broadcast HBCU basketball double header games on eight consecutive Saturdays beginning on January 7, 2023, and ending on February 25, 2023.  All sixteen basketball game broadcasts will be preceded by a 30-minute pre-game show titled, "HBCU GameTime." 
On the basketball side of the ledger, games will feature teams from the CIAA, which includes Winston-Salem State University, Bowie State University, Virginia State University, Fayetteville State University, Elizabeth City State University, Virginia Union University, Shaw University and Lincoln University, PA. 
According to Cromartie, an entire season of Black college basketball games will be shown on local television stations for the first time in history, as opposed to cable.  The games will broadcast in fifty of the nation's largest television markets, from New York to California.  The website, www.bcsbn.com, provides the television market and stations where the games will broadcast.  As alumni and hardcore fans of HBCU basketball know, the games on the court are rivaled by cultural attractions off the field like the high-intensity pep bands, soulful cheerleaders, and, of course, the colors and friendly competition between the fraternities and sororities. 
The broadcasts will also allow PRC to showcase the academic side of the equation at America's treasured HBCU institutions. This will include a look at their campuses, their individual history, their leading alumni, as well as other sports, and their academic, business and political accomplishments.
Finally, Cromartie talked about what sparked the idea: "In discussions I had with friends and family who attended HBCUs, I learned of their disappointment in not being able to watch their school's sporting events or those of other HBCUs on local television stations.  Many did not have, and did not want to pay for, a cable or satellite service to see HBCU football or basketball games.  Listening to their disappointment, I decided to research the idea of creating an infrastructure that could broadcast black college sports.  Thus, BCSBN was created."
The content and opinions expressed within this press release are those of the author(s) and/or represented companies, and are not necessarily shared by Black PR Wire. The author(s) and/or represented companies are solely responsible for the facts and the accuracy of the content of this Press release. Black PR Wire reserves the right to reject a press release if, in the view of Black PR Wire, the content of the release is unsuitable for distribution.