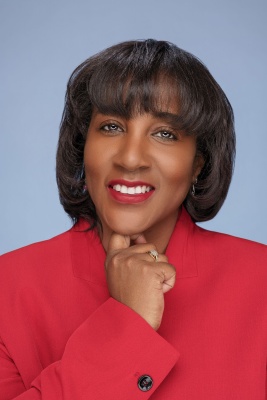 (BPRW) National Black Business Month Feature – Sharifah Hardie
(Black PR Wire) In celebration of National Black Business Month, Black PR Wire is recognizing key Black business leaders, community influencers and movers and shakers who make it happen in our communities. Today's feature honors Sharifah Hardie! 
Sharifah Hardie is a business consultant, diversity, equity and inclusion expert and influencer. She was a Long Beach City Council Candidate in the 2020 March 3rd Primary Election and is a candidate for California State Senate District 33 in the 2024 Primary Elections.
Sharifah is President, Editor-In-Chief at  Long Beach Black News, CEO of IT  TV – Intellectual Television, Founder of Black Guest List, Black Podcast List, and ListofBlackBusinesses.com.
Sharifah is Host of Ask Sharifah Videocast & Podcast.She hosted the daily morning business talk show "The Round Table Talk Show." author of Signs You Might Be An Entrepreneur, and the ebook,  Everything You Need to Know About Social Media Marketing.
Sharifah built her first website in 1994, and has had an online presence ever since. She has hosted multiple podcasts since the initial launch of "Ask Sharifah Radio" back in 2009 on Blog Talk Radio.
Sharifah was laid off eight times, yet didn't quit. She used the experience and knowledge she gained working for these companies to benefit the businesses she now consults.
With over 25 years of business experience, Sharifah Hardie has positioned herself to become one of the top executives in entertainment, business, politics and a person on the rise.
Sharifah served a key role as a Consultant and as Director of Marketing of Punch TV Studios. As such, she assisted the company to expand its reach, gain national exposure and raise millions of dollars in its Initial Public Offering (IPO). In addition, to the success Sharifah experienced at Punch TV Studios, she has consulted with such companies as Spark  TV, the Hollywood Film and Acting Academy, Roscoe's House of Chicken & Waffles, Pit Bull Energy Products, Jordan's Rooter & Plumbing, Southern California Black Business Expo, Radiance Magazine and countless other businesses.
Sharifah has been able to harness the power of the Internet to build successful businesses since the 90s. Her innovative style brings fresh ideas to the ever-changing landscape of business, technology, entertainment, media, marketing and advertising. She is an expert at raising capital, being able to take calculated risks to design new levels of recognition and acceptance for the businesses she works with and creating positive change in the lives that she touches!
For more information, visit her website: https://www.asksharifah.com/.
The content and opinions expressed within this press release are those of the author(s) and/or represented companies, and are not necessarily shared by Black PR Wire. The author(s) and/or represented companies are solely responsible for the facts and the accuracy of the content of this Press release. Black PR Wire reserves the right to reject a press release if, in the view of Black PR Wire, the content of the release is unsuitable for distribution.