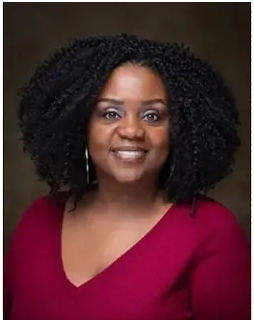 (BPRW) N.C. A&T'S SMITH RECEIVES GRANT TO STUDY SOCIAL MEDIA IMPACT ON BLACK WOMEN'S HEALTH
(Black PR Wire) EAST GREENSBORO, N.C. – Kalynda C. Smith, Ph.D., of North Carolina Agricultural and Technical State University's John R. and Kathy R. Hairston College of Health and Human Sciences, has received a four-year $545,686 grant to study the impact social media has on the health of Black women.
The National Institutes of Health (NIH)/National Institute of Diabetes and Digestive and Kidney Diseases (NIDDK) awarded the grant, "How Health and Weight Management Social Media Messages Targeting African American Women Impact Health Behaviors," to Smith, an assistant professor in the Hairston College's Department of Psychology.
Smith's study seeks to determine how social media use that emphasizes physical appearance affects the diet and fitness habits of Generation Z Black/African American women.
"These women have been exposed to social media messages the majority of their lives, compared with older groups, but there is little research that examines how these messages influence their self-presentation, self-esteem and health habits," said Smith. "This study will address how social media can be used as a preventative measure to address chronic conditions, like diabetes, that disproportionately affect the Black/African American community in the United States.
Smith's work will engage up to four Black/African American psychology undergraduates and two students in the M.S. in health psychology program in extensive mixed methods research training, preparing them for a variety of psychology career pathways.
The grant award was made through the Support for Research Excellence (SuRE) mechanism, which supports research capacity building at U.S. higher education institutions that receive limited NIH research support and serve students from groups underrepresented in biomedical research with an emphasis on providing students with research opportunities and enriching the research environment at the applicant institutions.
The content and opinions expressed within this press release are those of the author(s) and/or represented companies, and are not necessarily shared by Black PR Wire. The author(s) and/or represented companies are solely responsible for the facts and the accuracy of the content of this Press release. Black PR Wire reserves the right to reject a press release if, in the view of Black PR Wire, the content of the release is unsuitable for distribution.