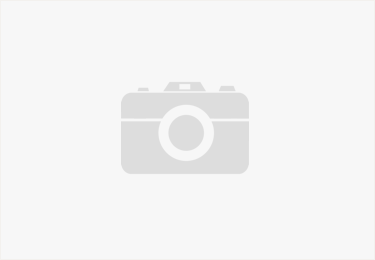 (BPRW) Free Program Addressing Racial Disparities in Parkinson's Disease on July 9 in Atlanta
Hosted by the Parkinson's Foundation and Morehouse School of Medicine
(Black PR Wire) ATLANTA, GA – The Parkinson's Foundation and Morehouse School of Medicine will host "Parkinson's Disease and the African American Community" on Saturday, July 9 at Morehouse School of Medicine in Atlanta, GA. This program will also be live streamed to an online audience. This program will help inform the African American community about the importance of early detection and specialized Parkinson's disease care, while shedding light on racial disparities and their impact on diagnosis and treatment.
One million Americans are living with Parkinson's disease (PD), with 60,000 people newly diagnosed each year. Studies have shown that while African Americans might be less likely to develop Parkinson's disease, those who are diagnosed are more likely to have delayed diagnosis, worse outcomes and higher mortality compared to white patients.
The purpose of this event is to identify and address myths and institutional bias that may impact early diagnosis, treatment and care in the African American community. We will also explore how healthcare professionals, people living with Parkinson's disease and their loved ones can overcome racial disparities in health care.
This program is open to people with Parkinson's, care partners, healthcare professionals and anyone who is interested in learning more. Breakfast will be served to those joining us in-person on July 9 at Morehouse School of Medicine. This program is free, but registration is required at www.parkinson.org/atlantaedu or by calling 770-450-0792.
"The Parkinson's Foundation has a longstanding commitment to remove barriers to care, make research more inclusive, and ensure that information and resources are accessible," said Annie Long, Associate Director of Community Programs at the Parkinson's Foundation. "We are intentionally building on this commitment so that all people with Parkinson's disease (PD) and their families have what they need to manage this disease and live the best quality of life."
About the Parkinson's Foundation
The Parkinson's Foundation makes life better for people with Parkinson's disease by improving care and advancing research toward a cure. In everything we do, we build on the energy, experience and passion of our global Parkinson's community. For more information, visit www.parkinson.org or call (800) 4PD-INFO (473-4636).
About Morehouse School of Medicine
Morehouse School of Medicine (MSM), located in Atlanta, Ga., was founded in 1975 as the Medical Education Program at Morehouse College. In 1981, MSM became an independently chartered institution. MSM is among the nation's leading educators of primary care physicians and was recently recognized as the top institution among U.S. medical schools for our social mission. Our faculty and alumni are noted in their fields for excellence in teaching, research and public policy.
About Parkinson's Disease
Affecting an estimated one million Americans and 10 million worldwide, Parkinson's disease is the second-most common neurodegenerative disease after Alzheimer's and is the 14th-leading cause of death in the United States. It is associated with a progressive loss of motor control (e.g., shaking or tremor at rest and lack of facial expression), as well as non-motor symptoms (e.g., depression and anxiety). There is no cure for Parkinson's and 60,000 new cases are diagnosed each year in the United States alone.
# # #
The content and opinions expressed within this press release are those of the author(s) and/or represented companies, and are not necessarily shared by Black PR Wire. The author(s) and/or represented companies are solely responsible for the facts and the accuracy of the content of this Press release. Black PR Wire reserves the right to reject a press release if, in the view of Black PR Wire, the content of the release is unsuitable for distribution.