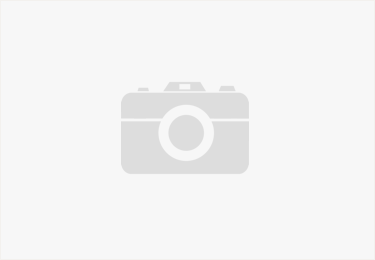 (BPRW) FORMER BALTIMORE COUNTY SUPERINTENDENT DALLAS DANCE' SPEAKS ON THE EDUCATIONAL DIVIDE IN UNDERSERVED COMMUNITIES POST- COVID, HIS MENTAL HEALTH STRUGGLES, AND HIS NEXT CHAPTER
(Black PR Wire) Virginia – On this day, four years ago, Dr. S. Dallas Dance, the youngest Superintendent ever of any large school system and who led Baltimore County Public Schools with an enrollment of over 110,000 students for five years was sentenced to five years in jail with all but six months suspended for four misdemeanor perjury charges. Having served his time, including two years of unsupervised probation, Dance has been busy with various activities, including speaking on the great educational divide post-COVID, especially for students within marginalized communities, who as Dance puts it "look just like him."
Recently, Dance spoke at the Education 2.0 Conference in Las Vegas, Nevada where he spoke with educators across the globe on how to move forward post-COVID to ensure equitable outcomes for all students while not further exacerbating the educational divide. Dance was also awarded the Outstanding Educational Leader Award by the organization for his contributions to education over a two-decade career.
Despite an error in judgment, which Dance talks openly and transparently about with audiences, scores of people highly view him as an expert in the education and leadership arenas. When Dance is speaking with leaders in-and-outside education, he underscores the importance of mental health effects on children and adults post-pandemic. Having dealt with his mental health issues after five straight years of loss and grief, personally and professionally, Dance has embraced his passion for being an unapologetic advocate for mental health awareness and support, including being in the preliminary stages of establishing various channels to bring awareness, provide resources, and remove the stigma of mental health, particularly within the black community, especially with black men.
In dealing with professional and personal grief – loss of his grandmother, mother, uncle, close friend, and his 'superstar' career – Dance knew to be a father to his son and be fully present, he had to work on his mental wellness. He found being open and transparent about his struggles allowed others to address theirs. While he continues to speak to leaders and teams in various industries, including education, his focus remains on equity but also weaves in various aspects of mental health
An innovative leader, Dance believes the model of educating students post-pandemic must change for public education to be a viable choice for parents and students. As Dance recently stated, "It will be harder to build a better tomorrow for younger generations if we don't change the model. After a two-year disconnect, you don't just send kids back to school without dealing with the trauma many kids have experienced while out of the school setting."
Dr. Dance is reshaping his future and says that seeking mental health support played a big part in his resolve in dealing with his past and be able to move forward. He now encourages others to seek help as well. Dance says, "He will not be defined by his past."
In his current work as President of The DDance Group, Inc., a leadership and strategy consulting group, he is currently strategically advising over twelve companies and partners with over twenty school districts around leadership and organizational development/improvement as well as strategies to accomplish big goals and solve tough challenges. Recently, The Virginia Board of Education reinstated Dance's Postgraduate Professional License.
Dance has served his time and is now steadfast in giving back as much as he can, including exploring various ways to expand his focus on mental health, opening a Home Health Agency in Florida, and launching The Principal's Club, a tech-based network that allows school leaders to connect with executive coaches who are current or former school leaders in real-time, all within the next six months.
For more information about Dr. Dallas Dance visit About | The DDance Group | Strategic Advising to request an interview contact media liaison, Nicole Kirby, at therealcarver@gmail.com or 301-440-6542. 
The content and opinions expressed within this press release are those of the author(s) and/or represented companies, and are not necessarily shared by Black PR Wire. The author(s) and/or represented companies are solely responsible for the facts and the accuracy of the content of this Press release. Black PR Wire reserves the right to reject a press release if, in the view of Black PR Wire, the content of the release is unsuitable for distribution.