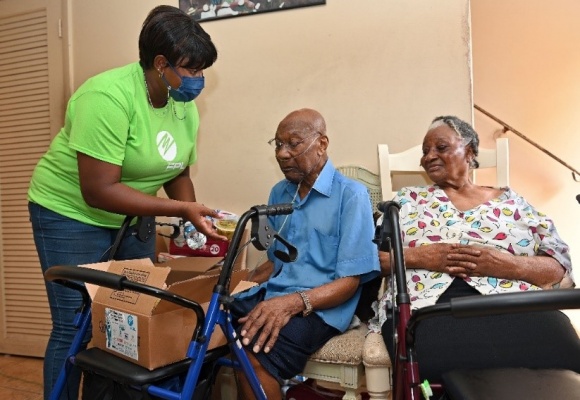 (BPRW) Florida Power & Light Company provides Hurricane Preparedness Meal Kits
-In partnership with Meals on Wheels South Florida-
(Black PR Wire) South Florida — Recently, Meals on Wheels South Florida, Community Care Plan and Florida Power & Light Company (FPL) volunteers distribute hurricane preparedness meal kits to homebound seniors in Broward County.
The kits, sponsored by FPL, include a three-day supply of nutritious shelf-stable foods for breakfast, lunch and dinner.
This partnership provides more than 1,200 meal kits for seniors in Broward County to ensure they have access to water and nutritious food following a storm.
#   #   #
The content and opinions expressed within this press release are those of the author(s) and/or represented companies, and are not necessarily shared by Black PR Wire. The author(s) and/or represented companies are solely responsible for the facts and the accuracy of the content of this Press release. Black PR Wire reserves the right to reject a press release if, in the view of Black PR Wire, the content of the release is unsuitable for distribution.