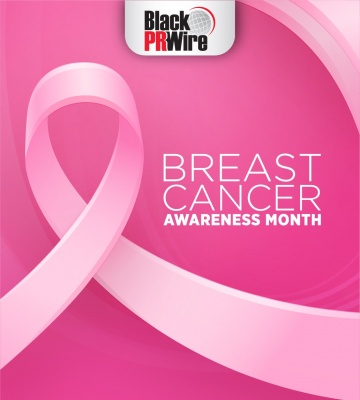 (BPRW) Black PR Wire Recognizes Breast Cancer Awareness Month
(Black PR Wire) Each year, October is recognized as Breast Cancer Awareness Month. While breast cancer affects women of all ethnicities, unfortunately it is now more fatal for black women. According to the Centers for Disease Control and Prevention, Black women with a breast cancer diagnosis have a 40% higher mortality rate than white women.
According to blackdoctors.org, the breast cancer death rate gap is significant because black women are more likely to be uninsured. Also, Black women tend to be diagnosed at a later stage, making them less likely to receive timely treatments such as surgery, radiation or hormone therapy.
Luckily, there are countless organizations working tirelessly to improve the health outcomes for Black women through advocacy, education, research and empowerment. During the month of October, BPRW salutes all the organizations across the nation working relentlessly to decrease the impact of breast cancer on women of color. The team at Black PR Wire compiled a list of some of these great organizations:
The content and opinions expressed within this press release are those of the author(s) and/or represented companies, and are not necessarily shared by Black PR Wire. The author(s) and/or represented companies are solely responsible for the facts and the accuracy of the content of this Press release. Black PR Wire reserves the right to reject a press release if, in the view of Black PR Wire, the content of the release is unsuitable for distribution.