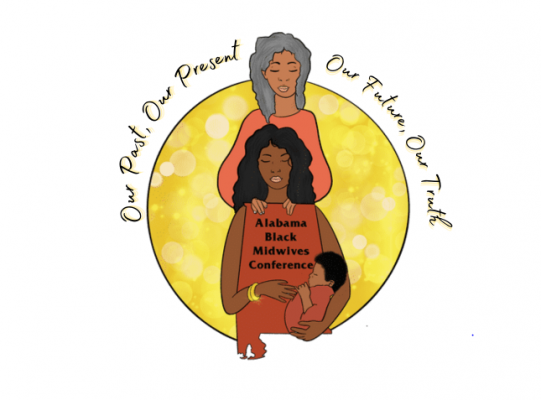 (BPRW) Alabama Black Midwives Conference
Our Past, Our Present, Our Future, Our Truth
(Black PR Wire) The Alabama Birth Equity Committee and Shafia Monroe Consulting are hosting the AL Black Midwives Conference on May 20th & 21st, 2022, in Tuscaloosa, AL.
The purpose of this conference is to celebrate, educate, and discuss the passage of HB 315 which authorized midwives to practice community birth in Alabama. The passing of this bill established the regulation of licensed midwives in Alabama, meaning that Alabamian families would have expanded perinatal care options and increased access to the midwifery model of care. The midwifery model of care has been shown to improve perinatal outcomes, especially for underserved populations, and is a solution to the current maternal and infant morbidity and mortality crisis in Alabama that disproportionately affects Black/African American families.
We anticipate that over one hundred attendees comprised of community members, midwives, nurses, physicians, public health professionals, community health workers, lactation consultants, doulas, birth workers, educators, credentialing organizations, funders, policymakers, and students representing Alabama and from across the nation will gather for this event
The conference will be an opportunity for attendees to engage with one another and create a dynamic space to advocate for recognized evidence-based solutions for improving infant and maternal health in African American communities, locally and nationally.
This conference will also include the display of a Black Midwives Exhibit that chronicles the history and experiences of Black midwives in the state during the early 20th century.
Alabama needs more midwives. The maternal mortality rate (MMR) of 36.4 maternal deaths per 100,000 live births is the third highest in the nation for 2018, the latest year for which data are available. The national rate is 17.4. Between 2011-to 2015, the MMR for White women was 5.6%, while the rate for Black women was 27.6% – an inequity that continues to increase.
The US is the only industrialized nation where the MMR is increasing. We acknowledge that maternal mortality has become endemic in southern states. Black families are suffering from higher rates than the national average and we know that improved quality of care will result in better outcomes for both mother and baby.
The Alabama Black Midwives Conference is being held at Capstone Hotel and the Bryant Center in Tuscaloosa, AL on May 20th & 21st, 2022.
The content and opinions expressed within this press release are those of the author(s) and/or represented companies, and are not necessarily shared by Black PR Wire. The author(s) and/or represented companies are solely responsible for the facts and the accuracy of the content of this Press release. Black PR Wire reserves the right to reject a press release if, in the view of Black PR Wire, the content of the release is unsuitable for distribution.