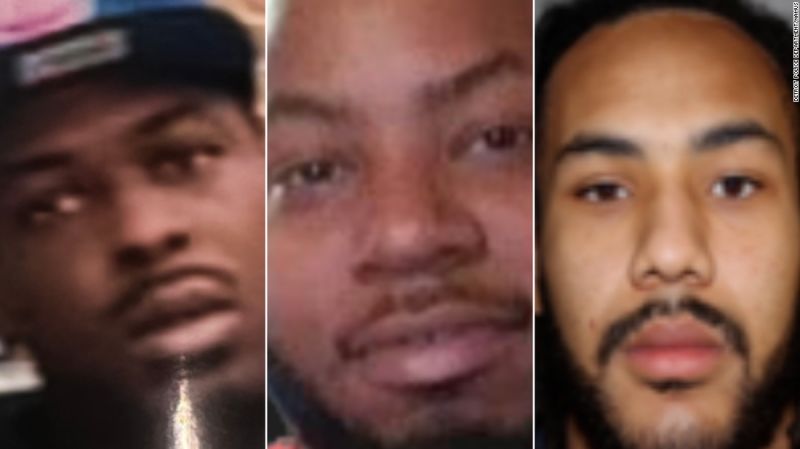 CNN
 — 

Three bodies found Thursday in the Detroit area are believed those of three rappers who have been missing for almost two weeks, a spokesperson for the city of Highland Park said.
The bodies were found in Highland Park, roughly 6 miles northwest of Detroit, Highland Park spokesperson LaKisha Brown said.
Michigan State Police, who are leading the investigation into the bodies, have not confirmed their identities. Victims were found in an abandoned Highland Park apartment complex, they said Thursday evening.
"As of now we haven't confirmed the identity of any victims inside or a manner of death," officials with Michigan State Police Second District tweeted. "Please remember all victims have families and we don't have the luxury of guessing on their identity and then retracting if we didn't get it right. Once information is confirmed we will update (on Twitter)."
State police said a homicide task force, troopers, and workers from their forensic lab were part of the investigation team at the complex.
Forensic scientists from the state police lab were making their way into the building and beginning to gather evidence, state police said Thursday evening. "The building is in very poor condition and rat invested which is slowing progress."
Armani Kelly, 28; Dante Wicker, 31; and Montoya Givens, 31, who are all associates, were supposed to perform at a club in Detroit on January 21, but the performance was canceled, police have said. Activity on their cell phones stopped early on January 22, according to authorities.
A car connected to at least one of the three was found in the city of Warren, which is only a few miles from Highland Park, on January 23, Detroit police had said.